Starting your holiday shopping, and looking for some ideas? Browse our staff-selected favorites of various new products and trusted classics- a sure way to make it easy for you to find the perfect gift for anyone who loves to ride their bike and be outdoors! Any questions? Pop into our shop at the oceanfront and we'll help ya to find what you're looking for too.
WHAT'S ON OUR WISHLIST: 
SMALL GOODS
Let's start with the easy stuff- those items that are great for stuffing in a stocking, throwing in a bag, or to be the cherry on top of a collection of gifts-
The Grandpa Soap Company creates natural soap with pure, functional ingredients that bring a sensory experience to life. Family run, made in America, environmental and animal friendly, it's a lovely small gift that'll quickly become a must-have staple for any outdoor enthusiast. And honestly? We brought this soap in the shop to share it with our customers, but, we REALLY originally brought this soap in because we wanted access to it for ourselves! Seriously, try it out.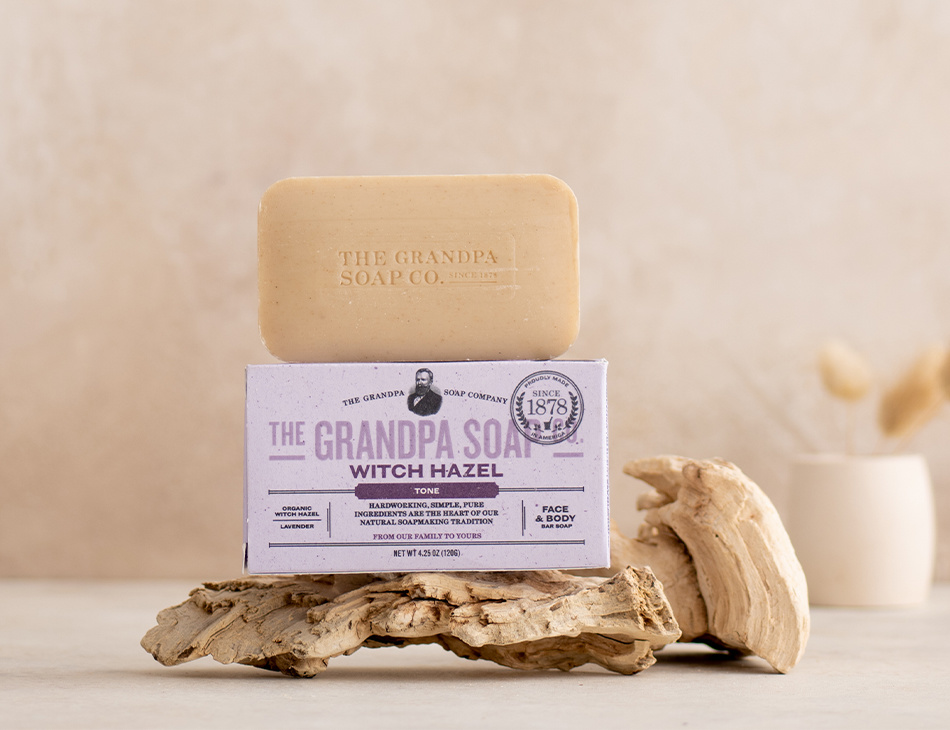 Why do we love Sock Guy socks? Why should you love Sock Guy socks? They're American-made, a speciality blend of material called Turbowool, fantastic for any weather condition in any season, anti-itch and covered in fun graphics. They're a must-have item for gearing up for a good time outside.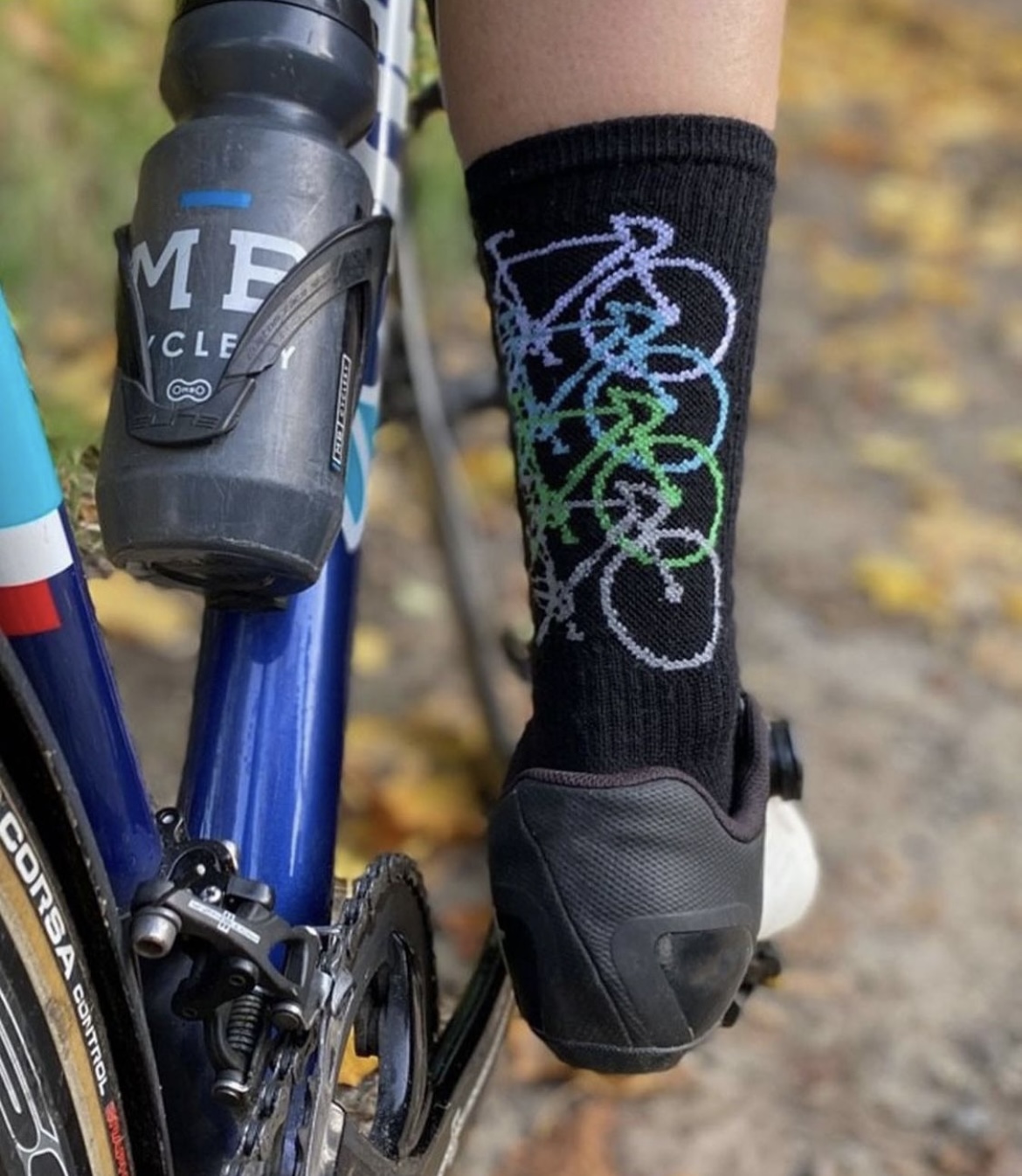 Multitools, patch kits, tire levers and the likes- items one might breeze over while in a shop without a thought, but, picture this. Imagine someone riding the boardwalk or a trail, too far away from the local bike shop, hitting a bump or picking up some glass, and bam! Now there's a flat tire or perhaps something loosened on the bike. You know what someone will want? The necessary tools to fix them and to get right back to a fun ride. Plus, they fit great in bicycle bags (P.S., the multitool pictured here even has a built in tire lever).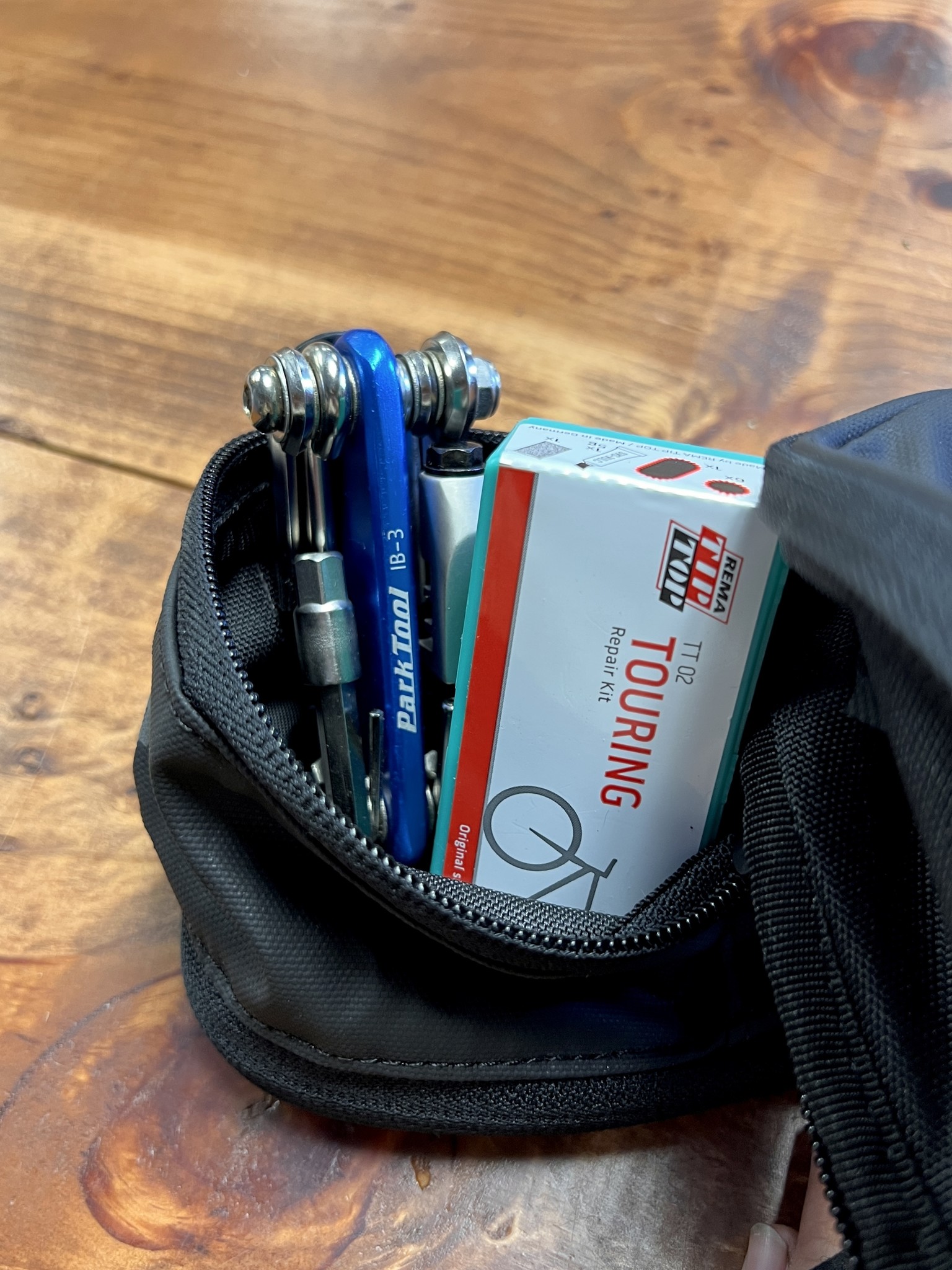 Want to gift someone the gift of a good looking and riding bicycle, without buying the bike? Get them the Muc-Off Bike Wash and Drivetrain Essentials Kit. Keeping a bicycle clean and lubricated is crucial to a better ride and the longevity of the bicycle.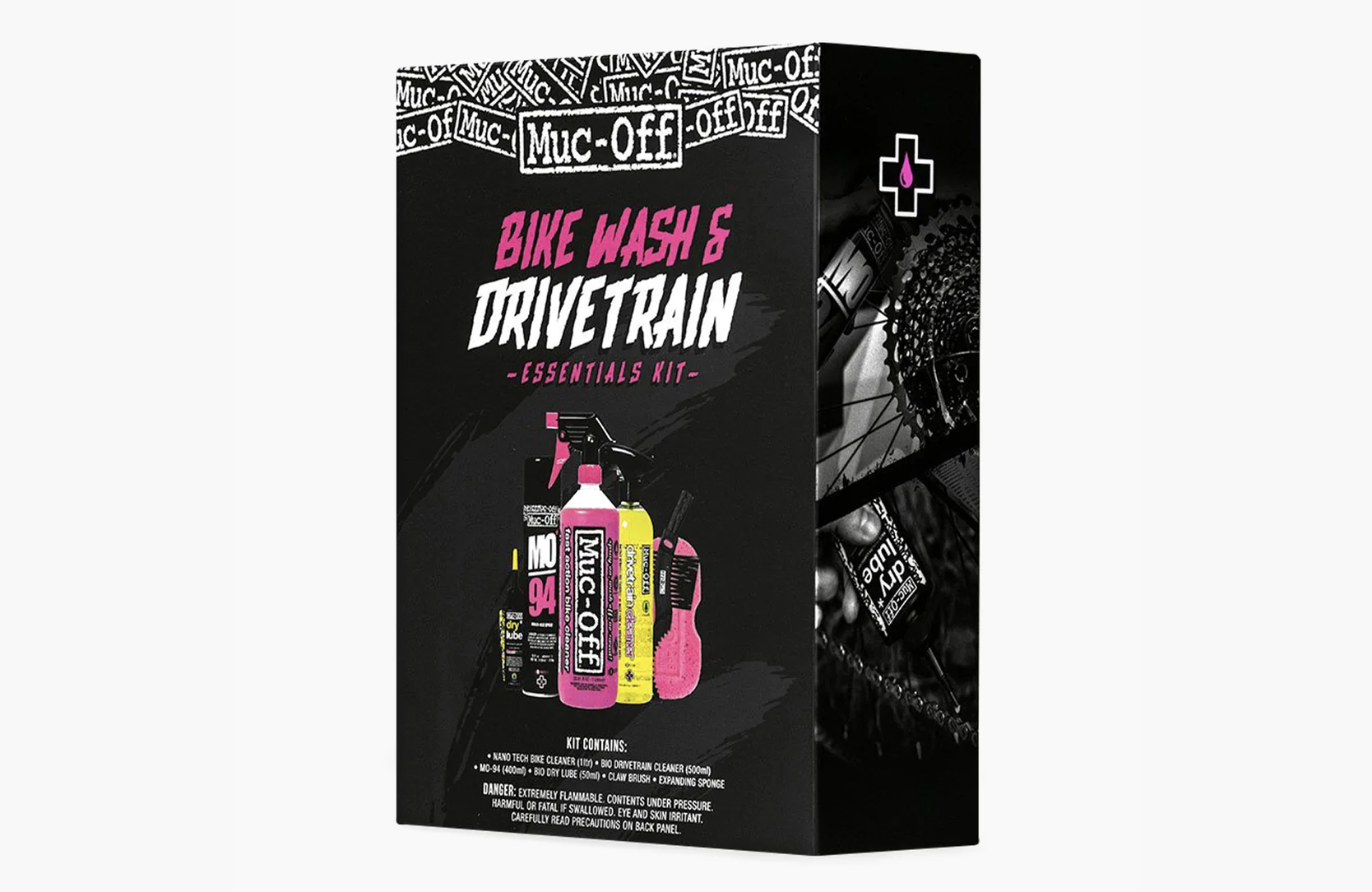 Okay, something a little more fun and silly for the two wheel lover, and yet... still a staple item! Whether one is fresh in from a long day of riding, or getting off work and ready to get outside and play, what's a go-to comfort food when ya just don't have the time or energy to cook? Sure bet, pizza. You know what ya need for a pizza, and rather, you know what a bicycle lover needs for a pizza? The Park Tool bicycle pizza slicer! It's whacky, it's practical, it's a win-win.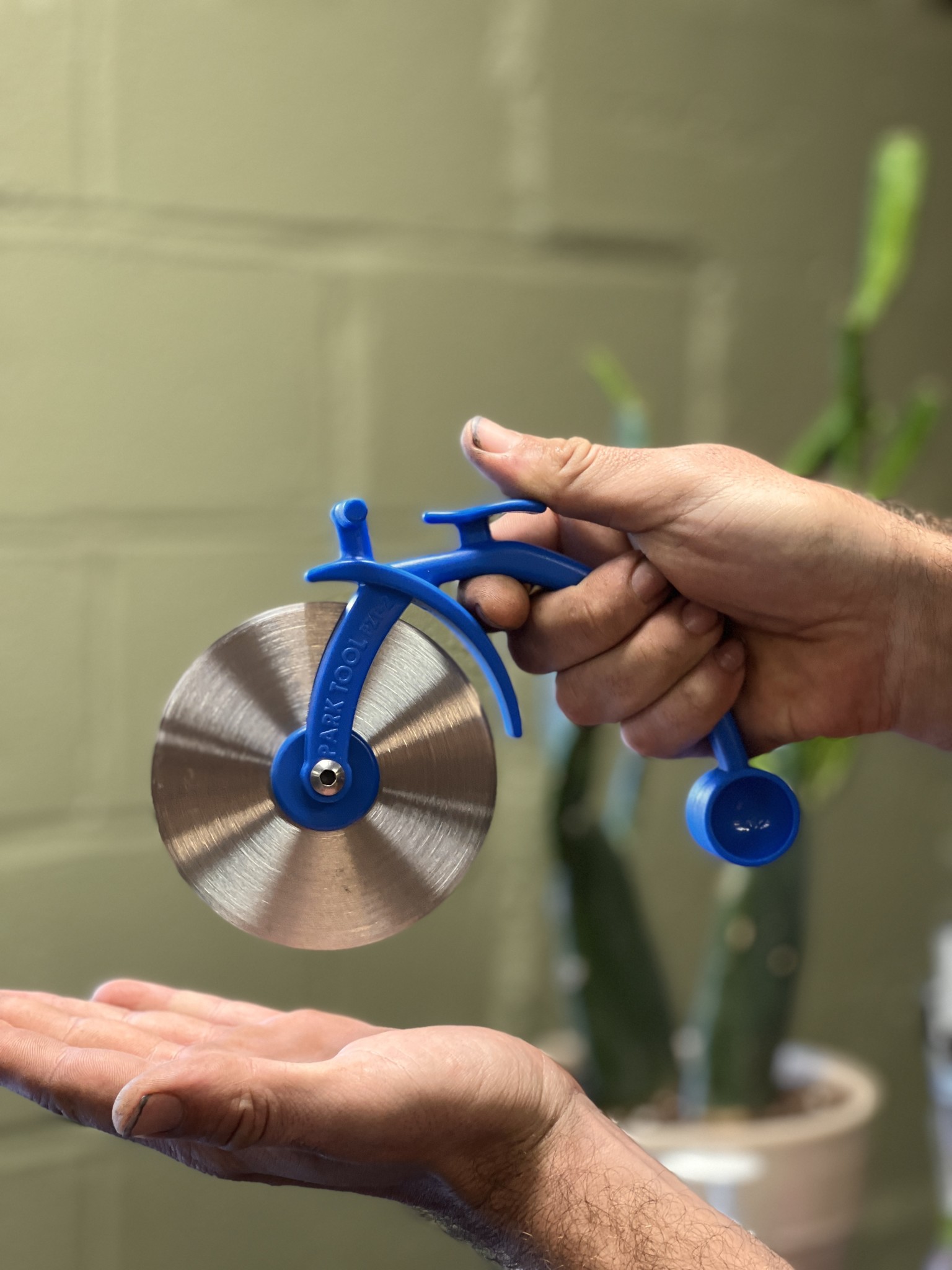 ACCESSORIES
The must-have staples for riding don't have to be boring. They can actually be pretty cool. Take a look. 
Bells: they're not just for the kids! No matter where or how one rides, safe riding and clear communication with others is a must, and a bell makes that SUPER easy. We've got all the ring-a-ding tones, fun and classic designs and user-friendly ringing mechanisms you could ask for, but for a small gift? We'll highlight these attractive Japanese hand-painted bells from Crane Bell Co.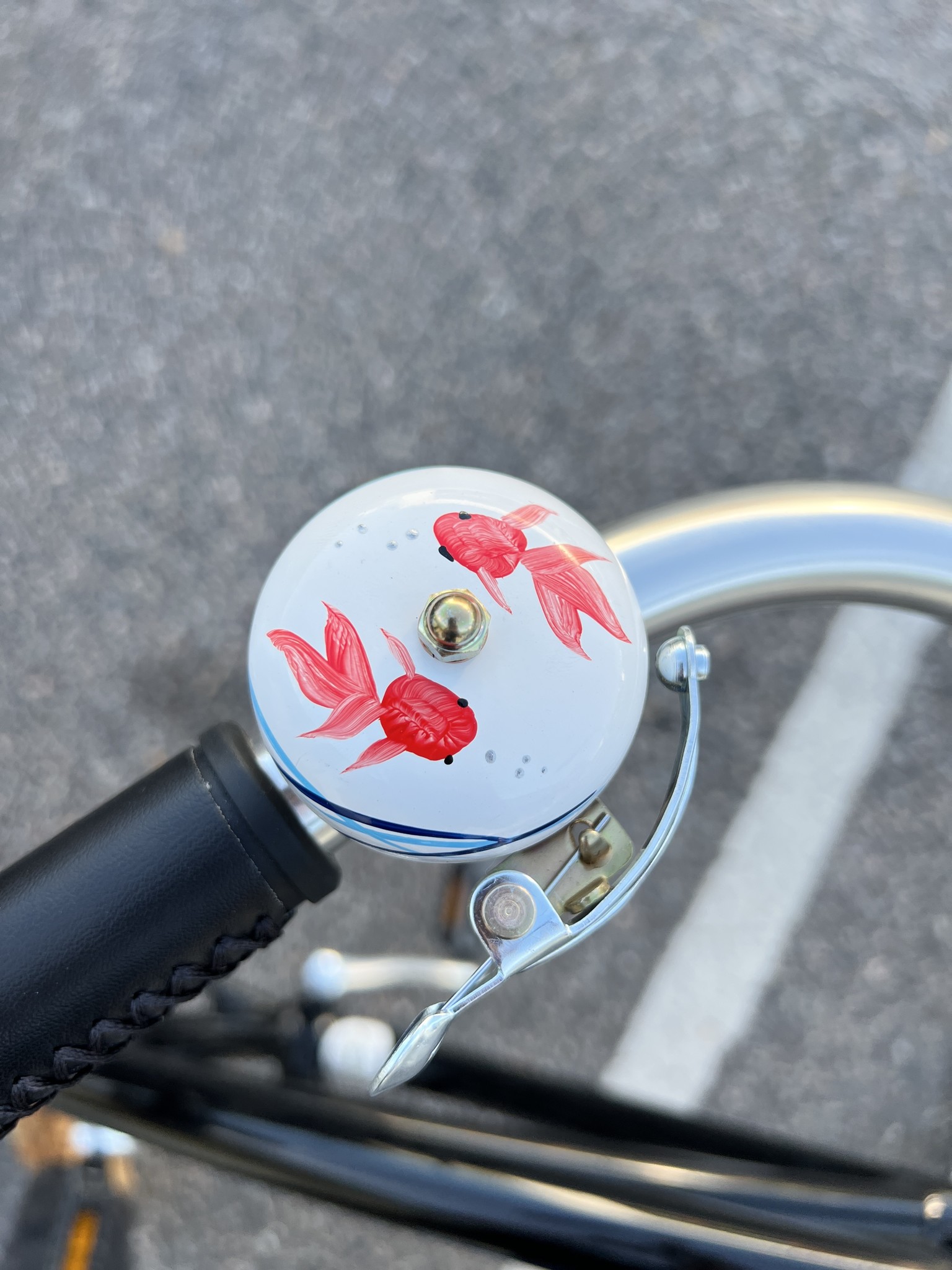 Okay, so bicycle lights aren't too exciting, but it'll save your friend or loved one the hassle of trying to pick one out, and get them out riding whenever they want! Our favorite options are the Serfas E-Lume headlights (350 lumens and up). They connect to a bracket that mounts on the handlebars, easily detach from the bracket to prevent theft, offer multiple brightness settings, and are USB rechargeable. They're all around practical and reliable headlights, and at an affordable price.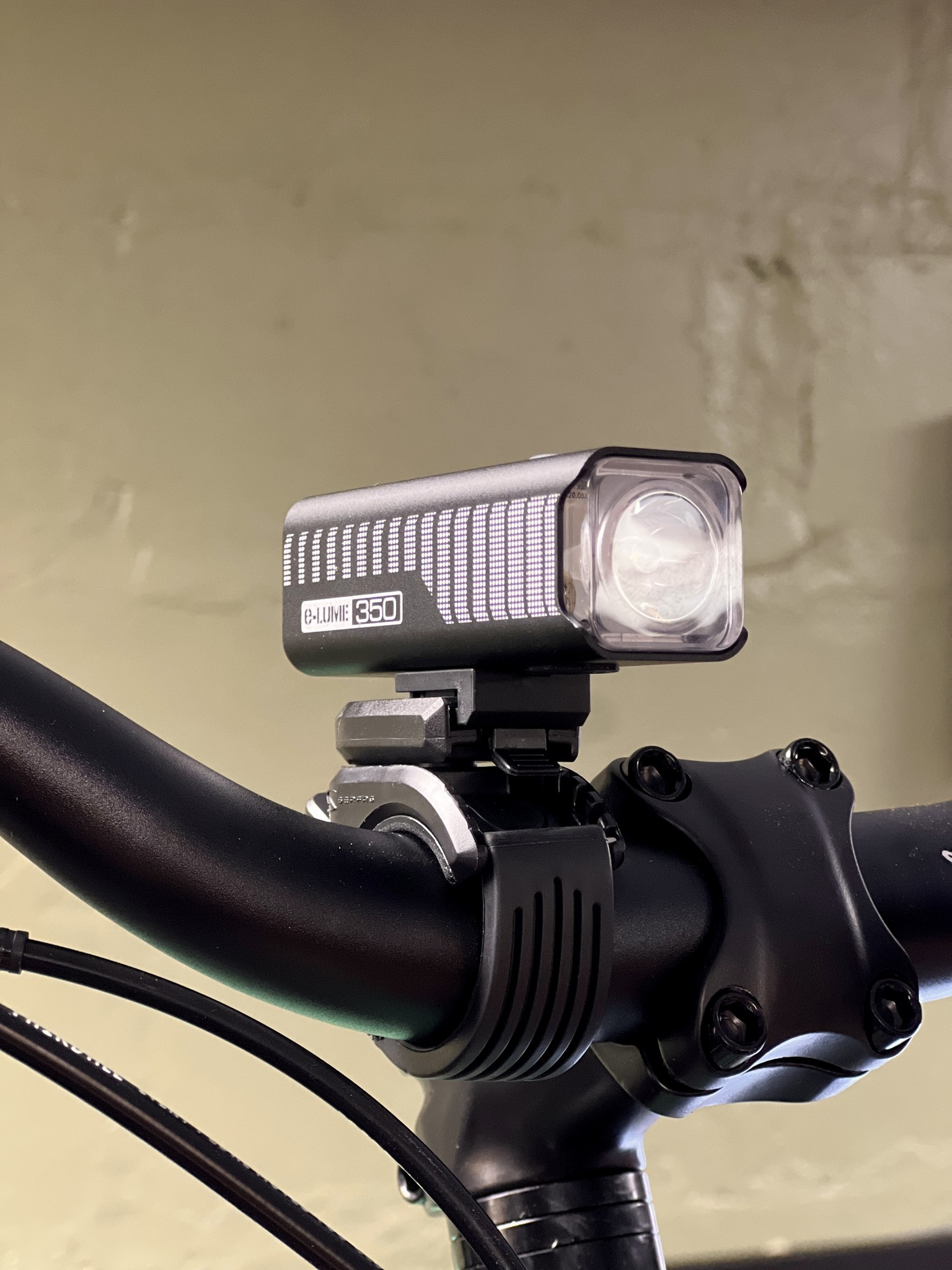 Saddles are one of the main parts on a bicycle that define the comfort and length of the ride and let's face it, it can be hard to find the right one. We've got plenty of options for riders and we're here to help fit a rider specifically to their needs, but as far as a gift goes, you're sure to win with a Brooks saddle. Right from the package, they're pretty stiff, so we'd recommend getting the Brooks Proofide leather cream to assist in quickly softening the leather while breaking in- it helps to preserve the leather with use and time too. Once broken in, they fit the rider, are quite comfortable, and they're absolutely gorgeous.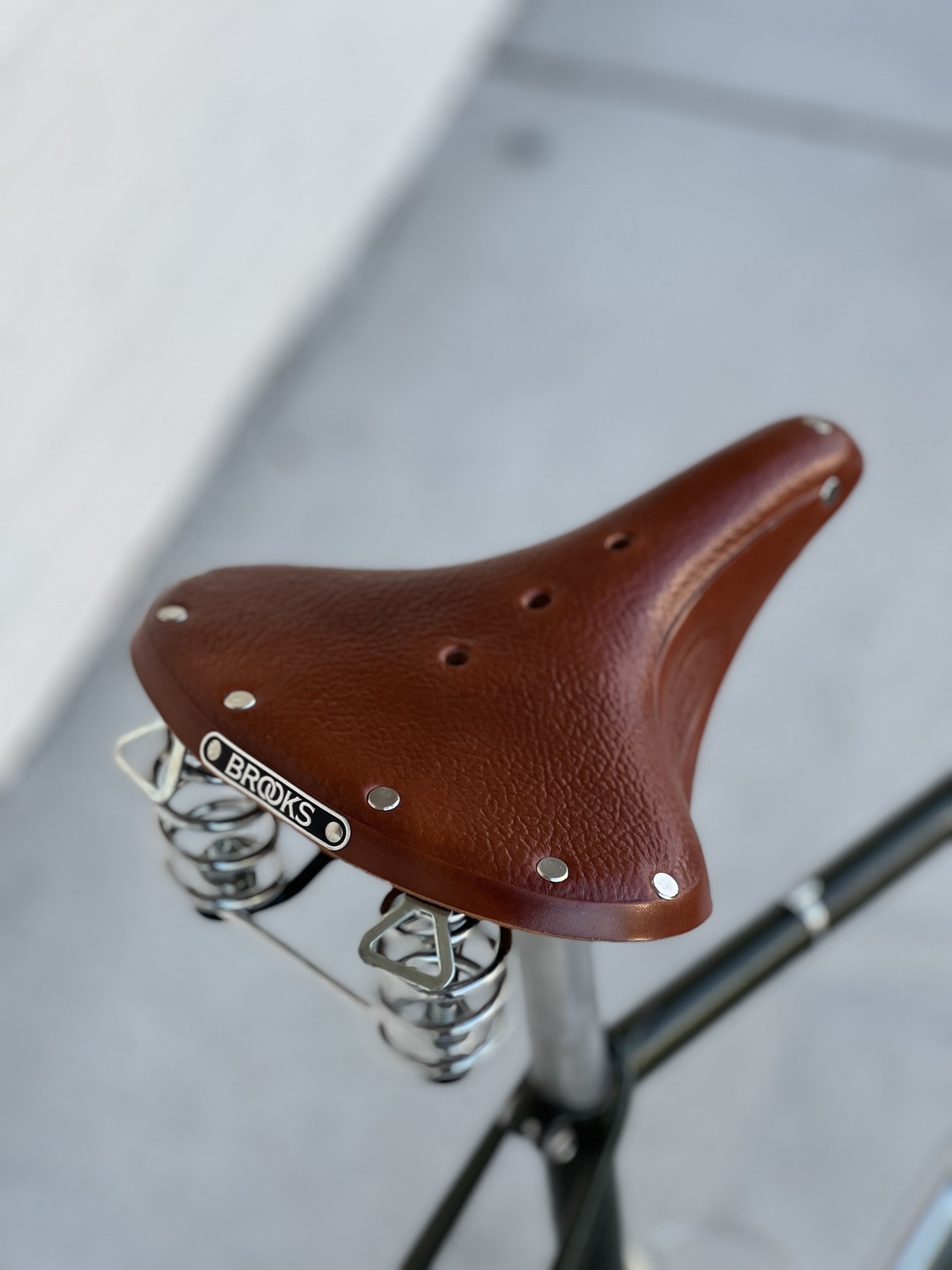 Helmets are something that most people don't really want to wear, but something that everyone should be wearing. That's why we started carrying Thousand helmets- with vegan leather straps, a magnetic buckle, a vintage look and a dial fit, they're thoughtfully designed helmets people actually want to wear. The Thousand mission matches our own, and is another reason why this will make a fantastic gift- making safety seamless to get you moving; by empowering people to safely get around their cities on a bike, we build closer communities; travel more sustainably; and lead healthier lives.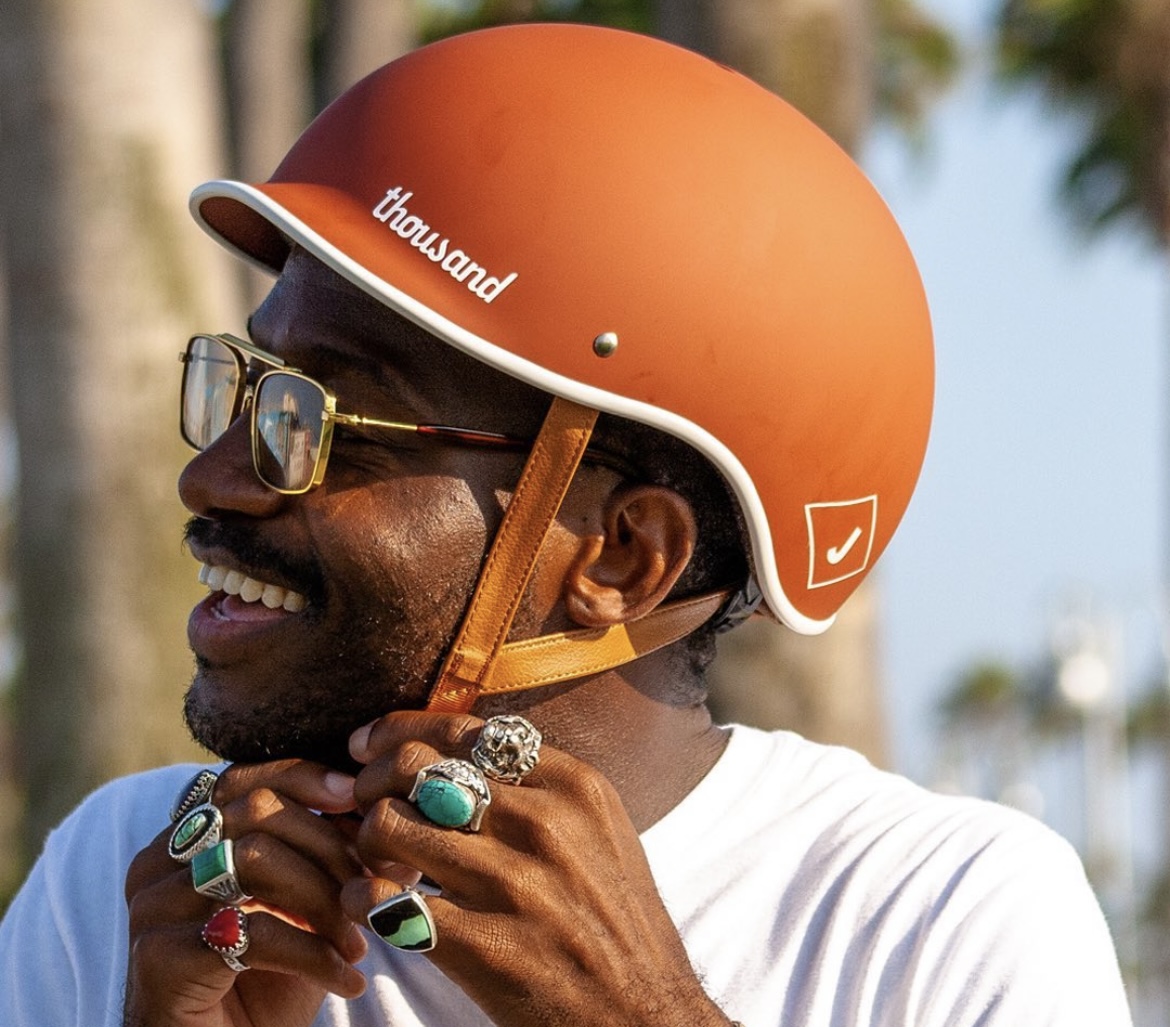 Bags on a bike, in our opinion, are a must have. We here at Freewheelin' love the look of a clean bicycle, sans too many gadgets and gizmos, but time after time, and ride after ride, we want and need the accessories like a bike bag! If you're shopping for anyone who rides any kind of bicycle, they're going to appreciate it too. We've got bags for different zone placements on the frame, in different sizes, and bags that are stylish, simply utilitarian, and in between.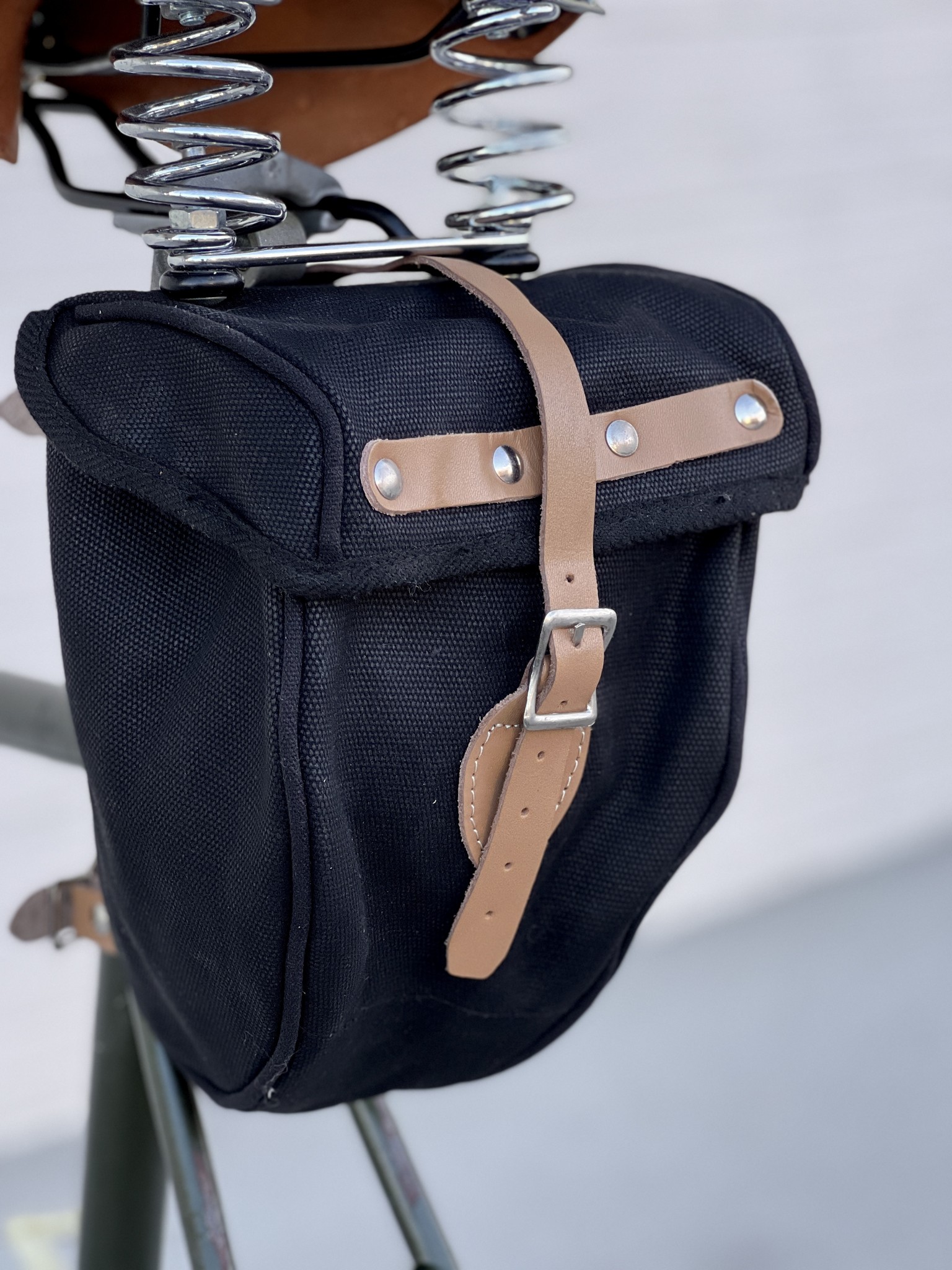 And we'll take a *quick* moment to highlight this rear rack bag as well by Topeak, the Topeak MTX DXP bag. While it requires it's own Topeak rear rack, it slides easily onto the rack and locks in and has a large interior compartment, exterior pockets, a water bottle holder, and expanding side pocket panniers- an all around MVP!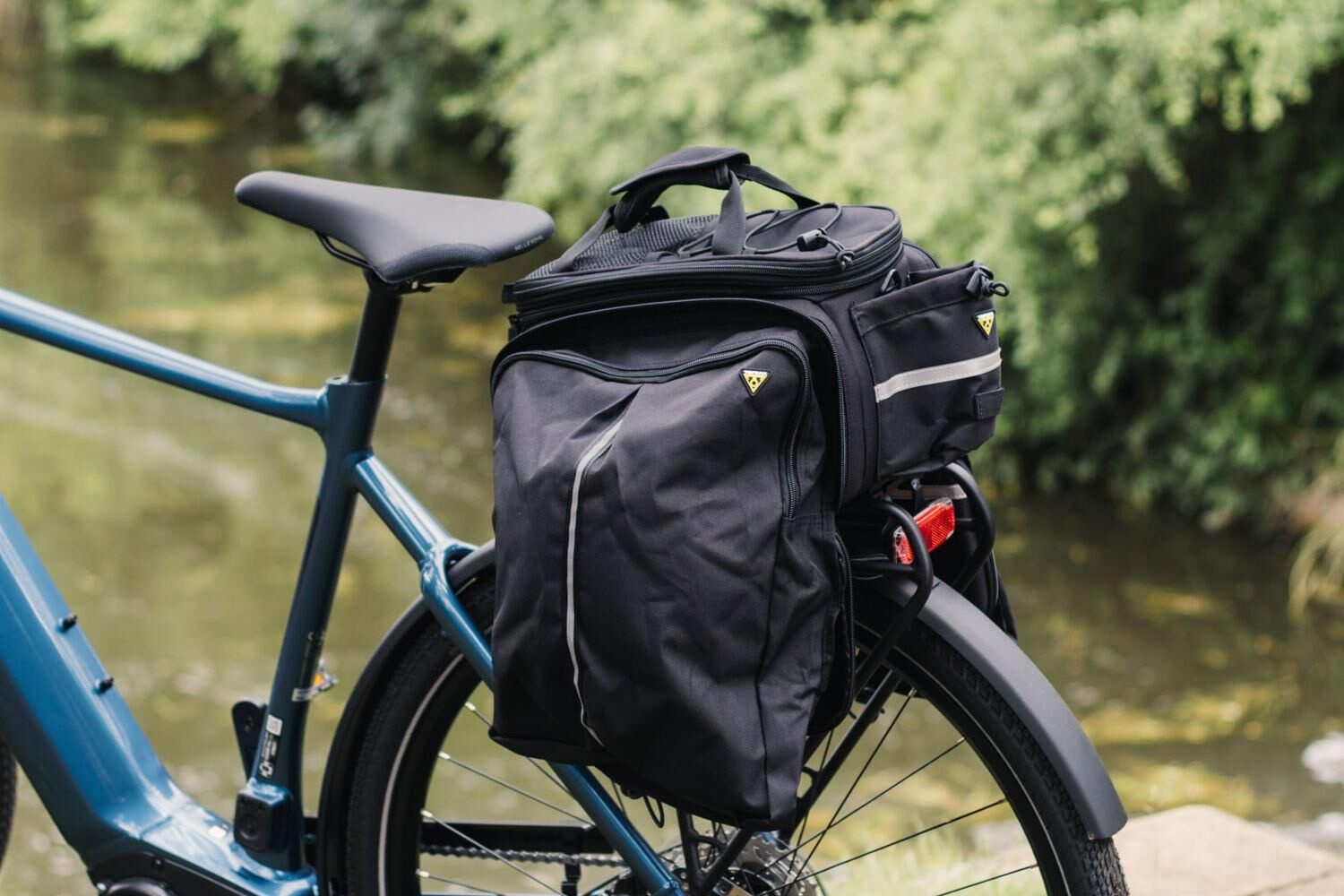 BICYCLES (AND A PSA)
It's pretty unanimous that bicycles are still a freakin' great gift to receive. We here at Freewheelin' Bike Shop love bikes and want everyone in our community to love them just as much- we're here for the roadies, mountain bikers, bmx-ers, commuters, casual cruisers and everyone in between. When you're considering getting someone the great gift of the bicycle, and you're trying to keep it easy by shopping online, or you're looking for the cheapest deal, keep this in mind: Bridgestone used to say "shop for a dealer, not a bike...the quality of the ready-to-buy bike varies from dealer to dealer". We've got quality bikes to last you, we assemble with care and precision, we make sure someone is getting the bike that'll best fit their wants and needs, and we're here to provide for the community and to make it as effortless as possible to get rockin' and rollin', and that's something that you can't find or buy online, or at a big box store. Support your local bike shop and give someone the gift of a good time!
WHEN IN DOUBT? 
Buy a gift card.